1. Once you click the link in the automated email from Know True-Up, you will see the screen below. Select your utility provider on this screen.
2. Know True-Up Redirects to the PG&E Share my Data Page where you will log in using your PG&E credentials.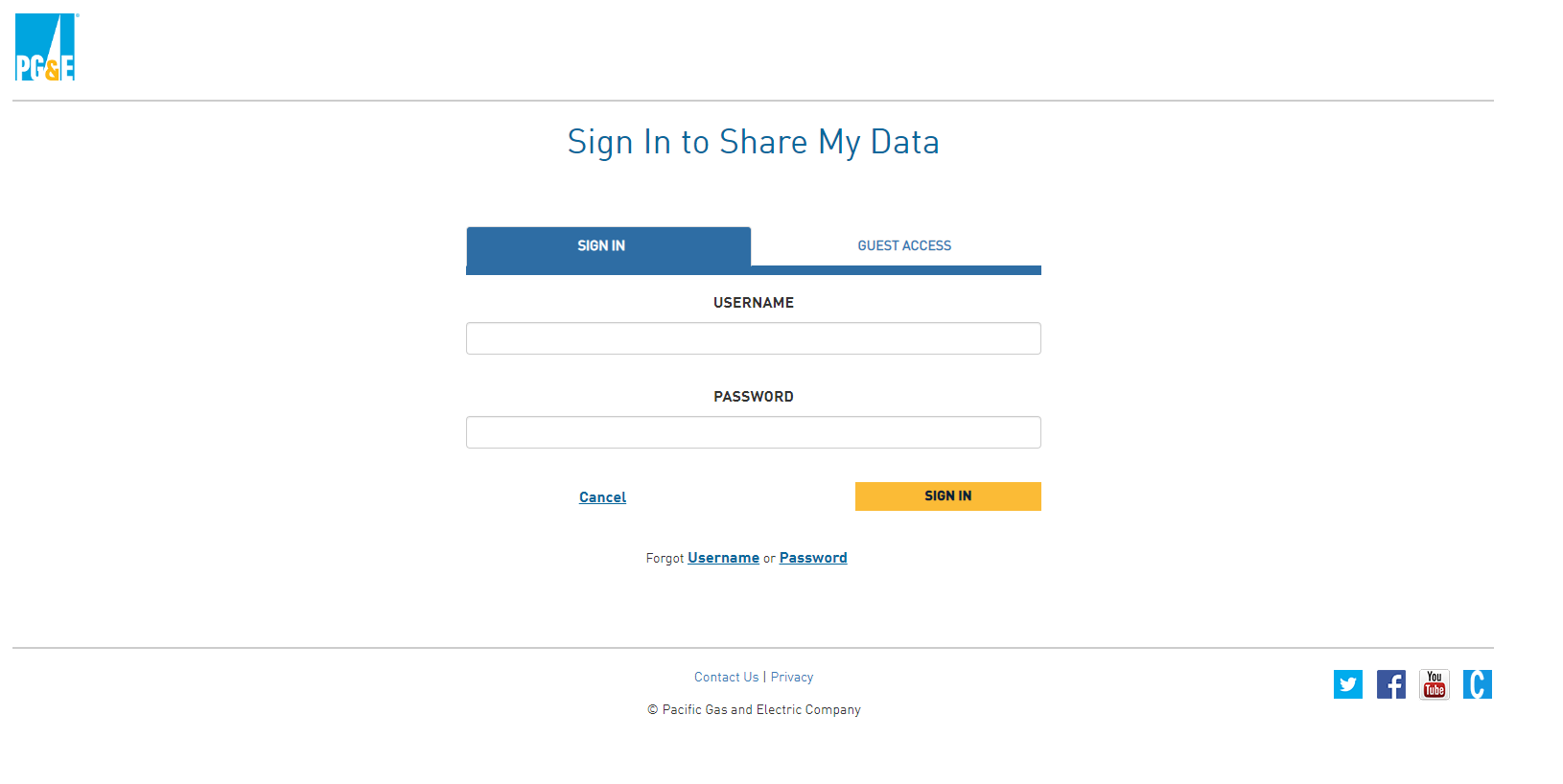 3. Leave all default selections as is in order to ensure Know True-Up works correctly and select "Submit".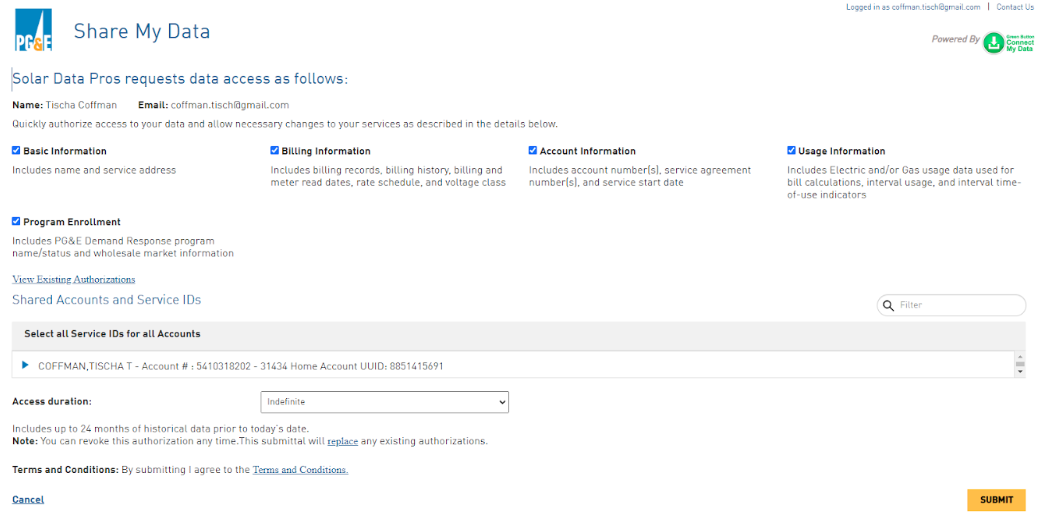 4. You should be returned to Know True-Up and you should see a "PGE Account Connected Successfully" message.