1. Once you click the link in the automated email from Know True-Up, you will see the screen below. Select your utility provider on this screen.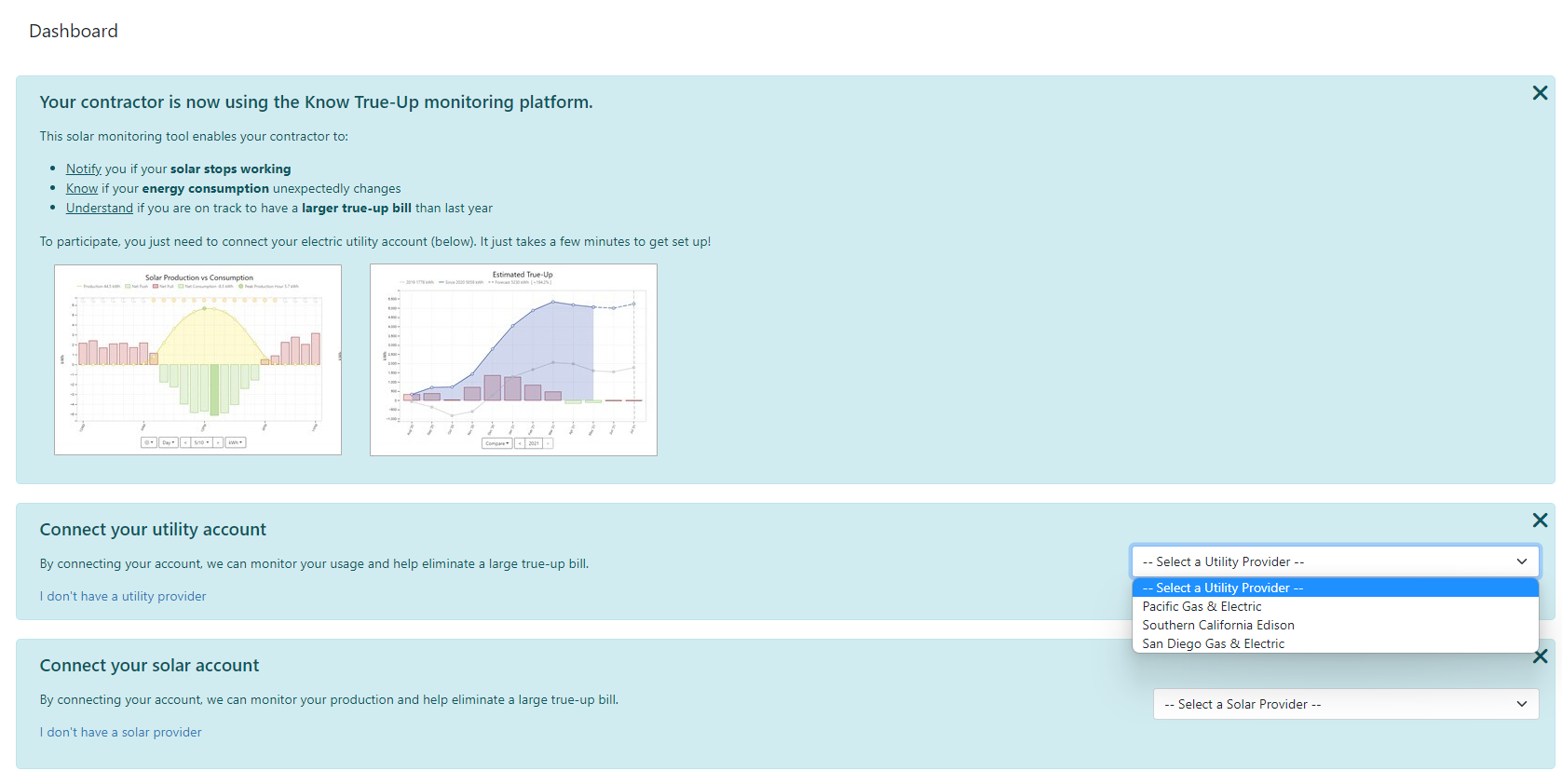 2. Know True-Up redirects to the SDGE login page.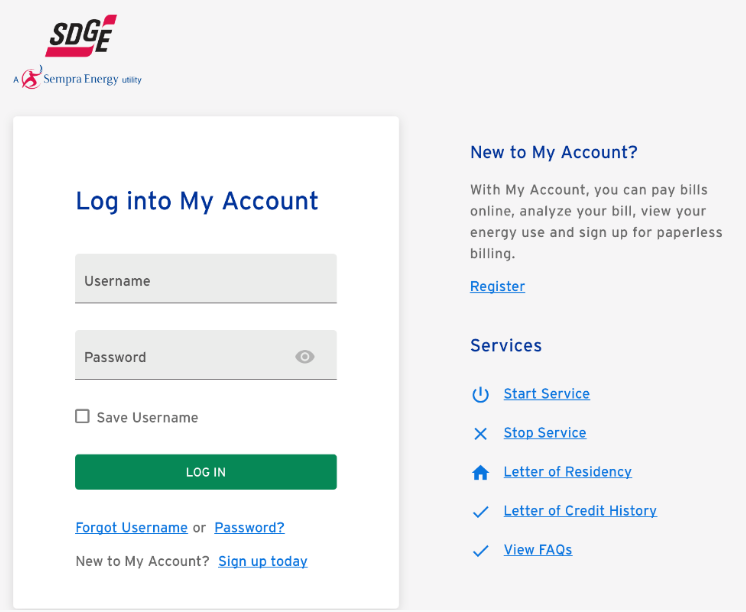 If you don't have an SDG&E account setup, see "How to Register" section below.
3. Enroll in Green Button Connect. In the "Select Meters" section, make sure the correct meter is checked. Select both "Until I cancel" and "By clicking this box" check boxes. Click "Next".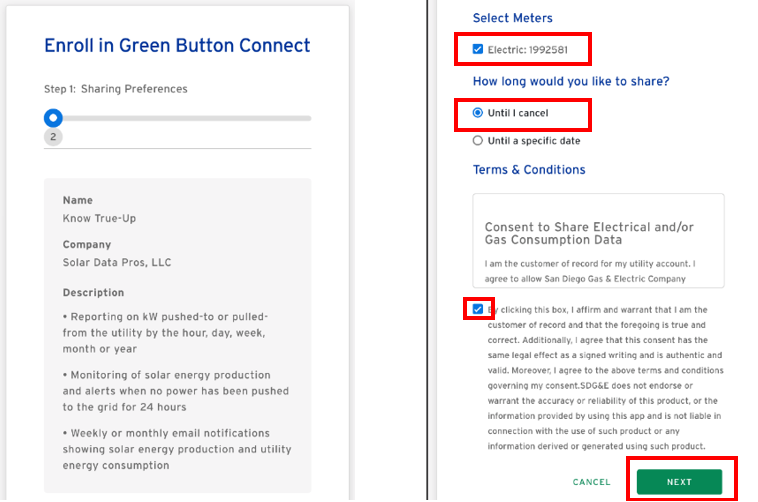 If you get an error which states "Please select meter to enroll in selected program", See Error Resolution section below.
4. In the "Accounts" dropdown menu, make sure your electric account is selected (for some customers, the gas account is the default and must be changed to electric). See "Green Button Connect My Data" list, scroll to Know True-Up, click "Enroll".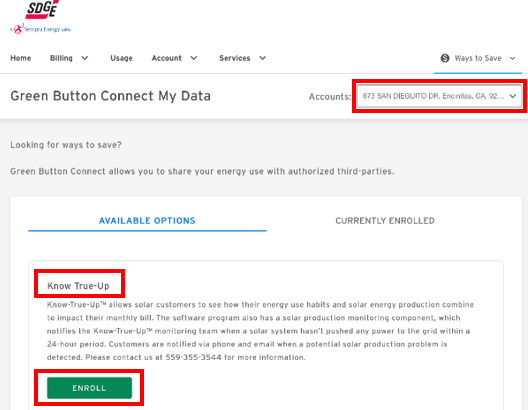 5. Scroll through preferences and make sure you confirm the correct meter number is selected. Select the "Until I cancel" and "By Clicking This Box" check boxes.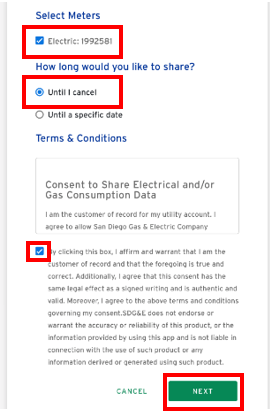 6. Re-Enter User ID and Password, click "Grant Permission".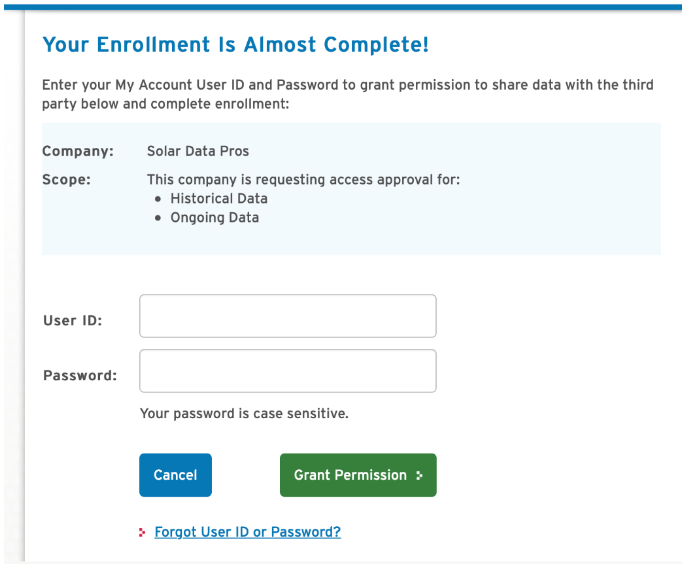 7. Click "Enroll".
8. You should be returned to Know True-Up and you should see a "SDGE Account Connected Successfully" message.
Troubleshooting Section
How to Register for an SDGE Account
1. On the first page, select "Register"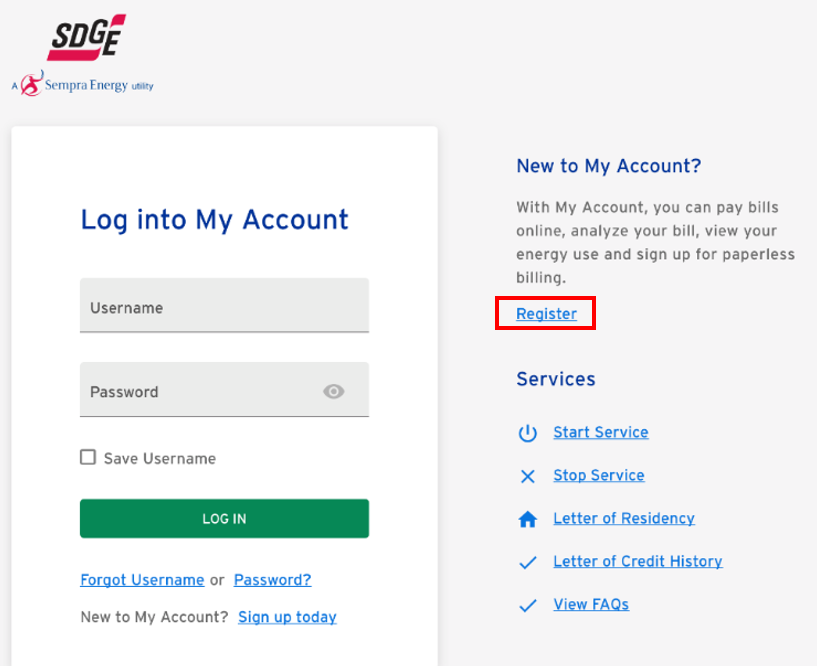 2. Complete the required information to Sign up for My Account.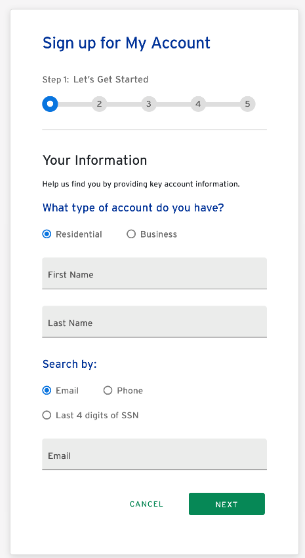 How to Resolve "Please Select Meter..." Error
In some cases, no meter will be shown under "Select Meters" as shown below. which will result in the red box error shown below.

To resolve this, please set your electric meter to be your default meter.
1. At the top of the screen, select "Account" and then choose "My Profile"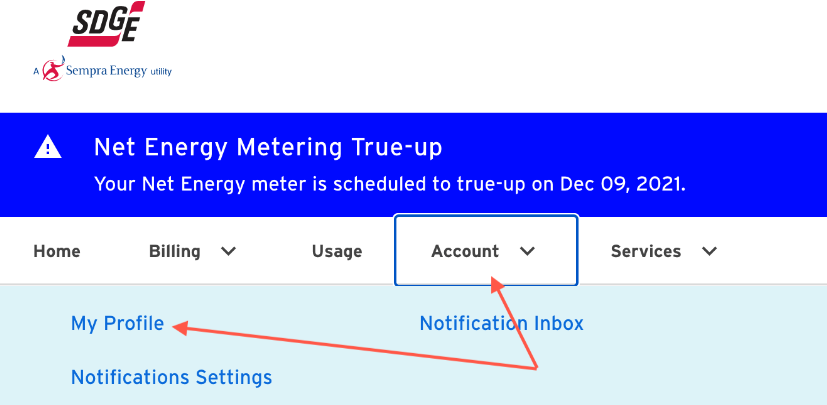 2. Scroll to "My Service Addresses" where you will see multiple choices. Choose the account that is your electric meter (indicated by the boxed lightning icon). Then select the 3 dot menu boxed in red.
3. Choose "Set as default account"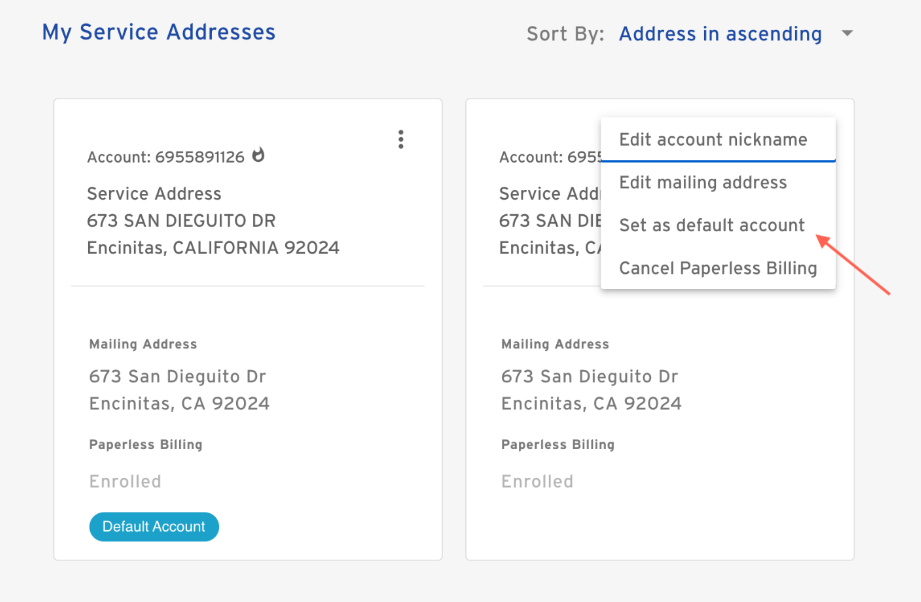 4. Now that the correct meter is set as the default, go back to the original email to enter Know True-Up and select the correct utility to start the process again.