1. When you access Know True-Up select SMA from the drop-down menu for Solar Account.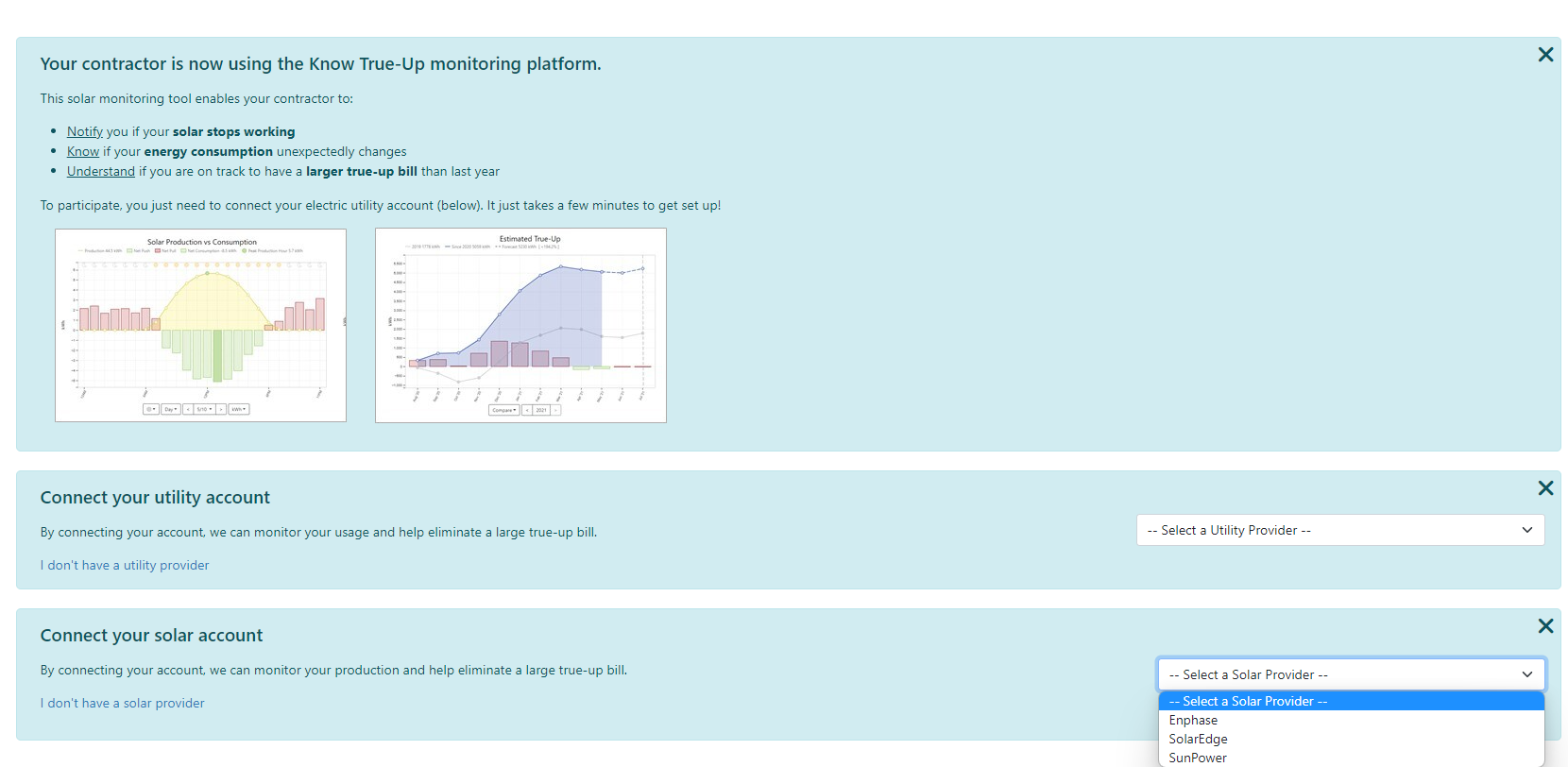 2. Know True-Up redirects you to the SMA Sunny Portal Webpage. Login to SMA using your SMA credentials.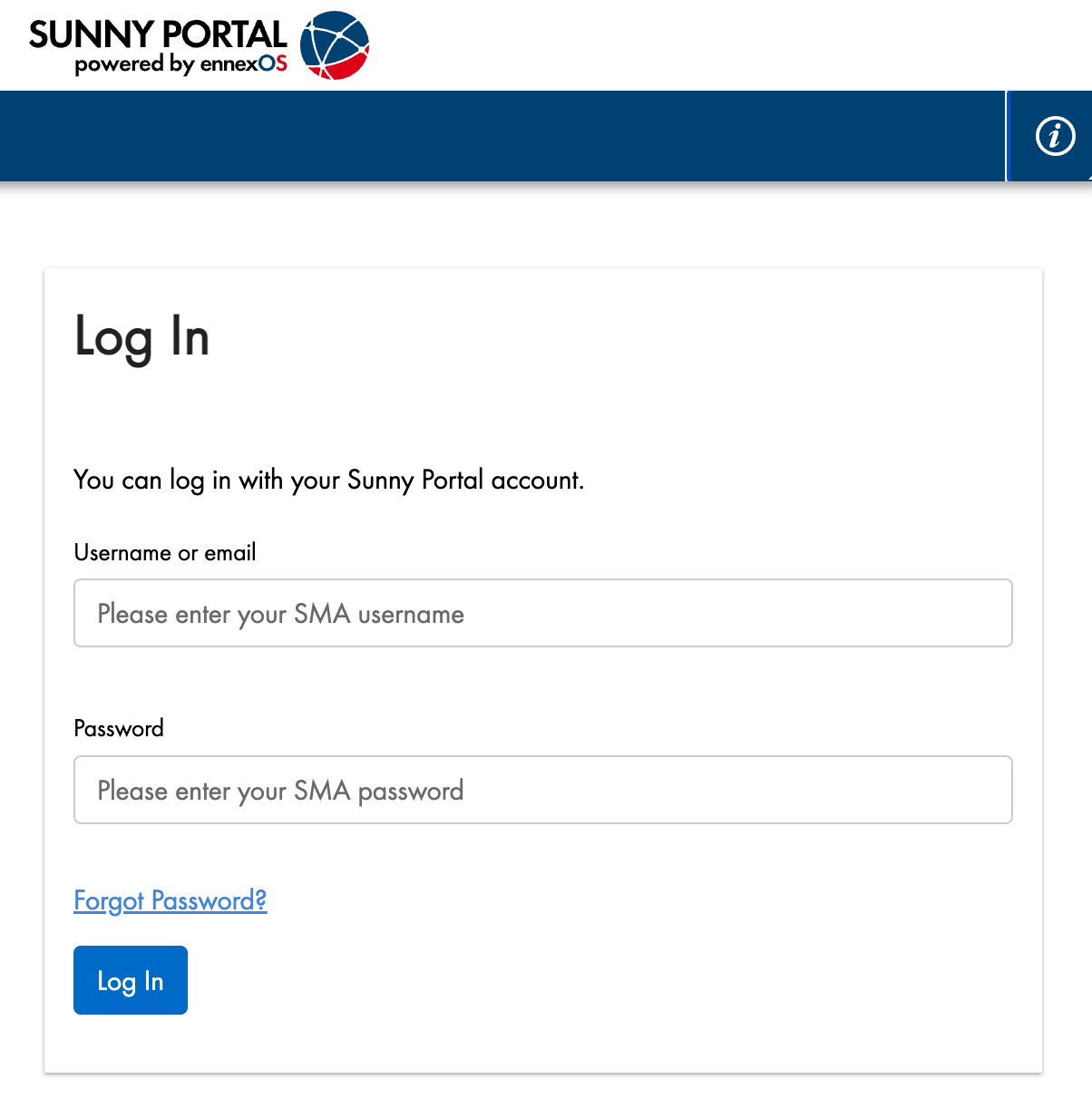 2. Choose "Permit access"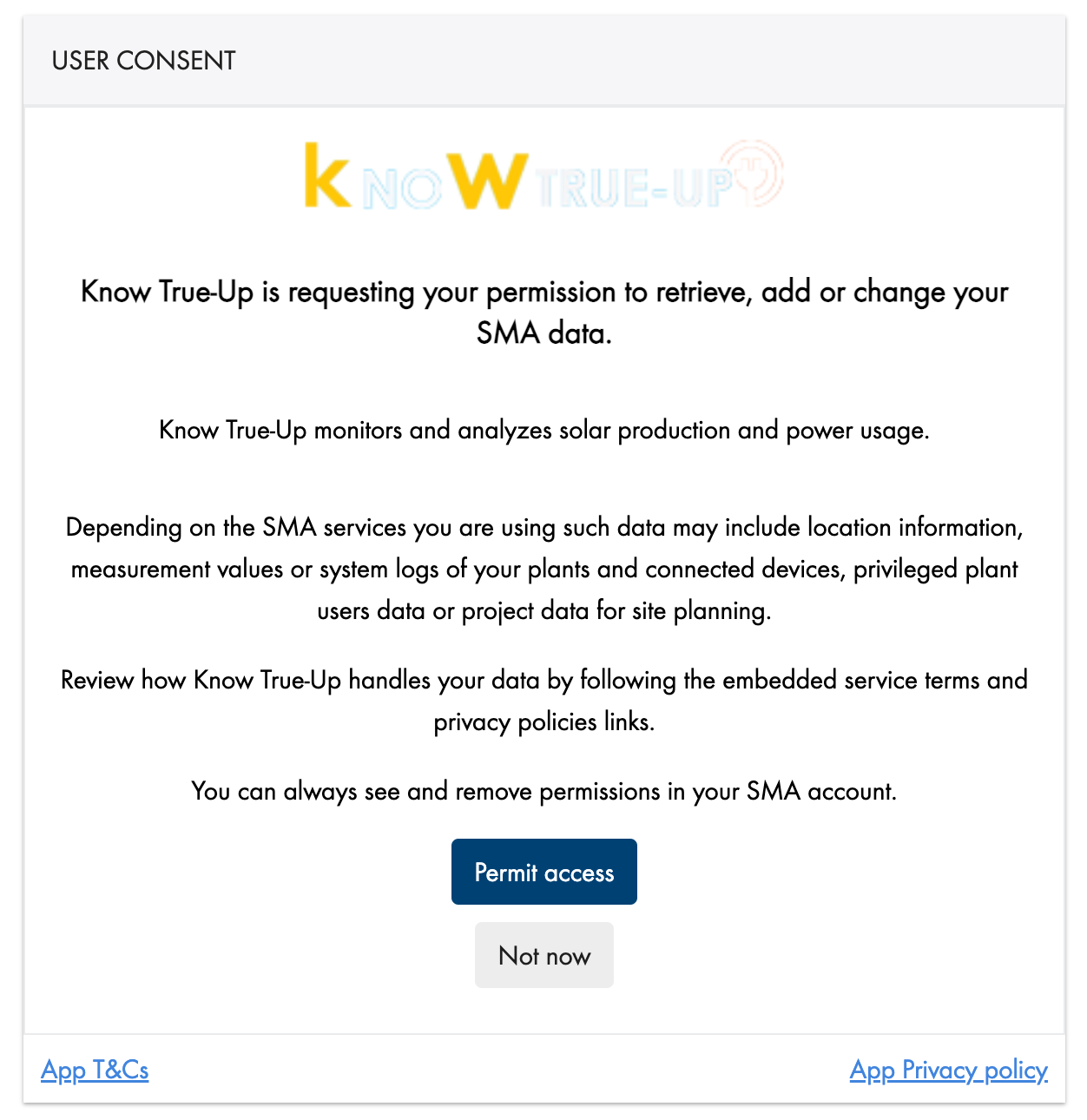 3. You will be re-directed back to Know True-Up and you will see the message "SMA account connected successfully".