There are 3 primary sections of the Solar System Audit Report each with valuable information about the system. We will breakdown each section and item below.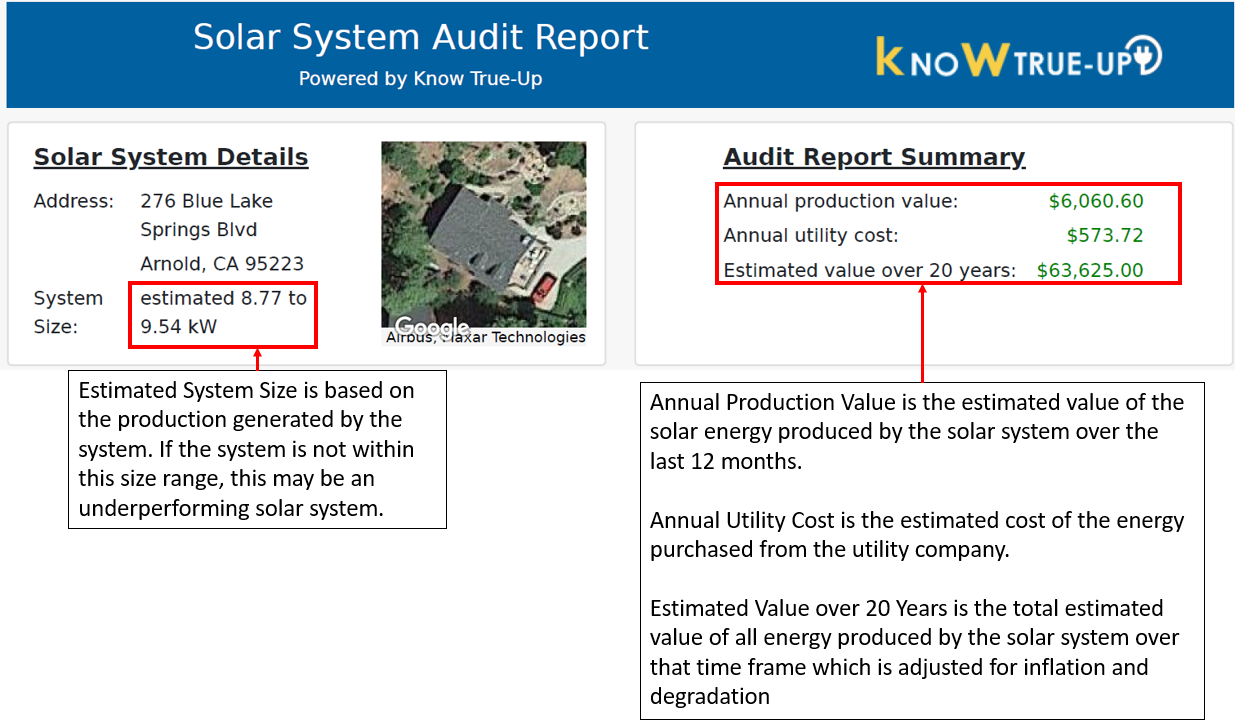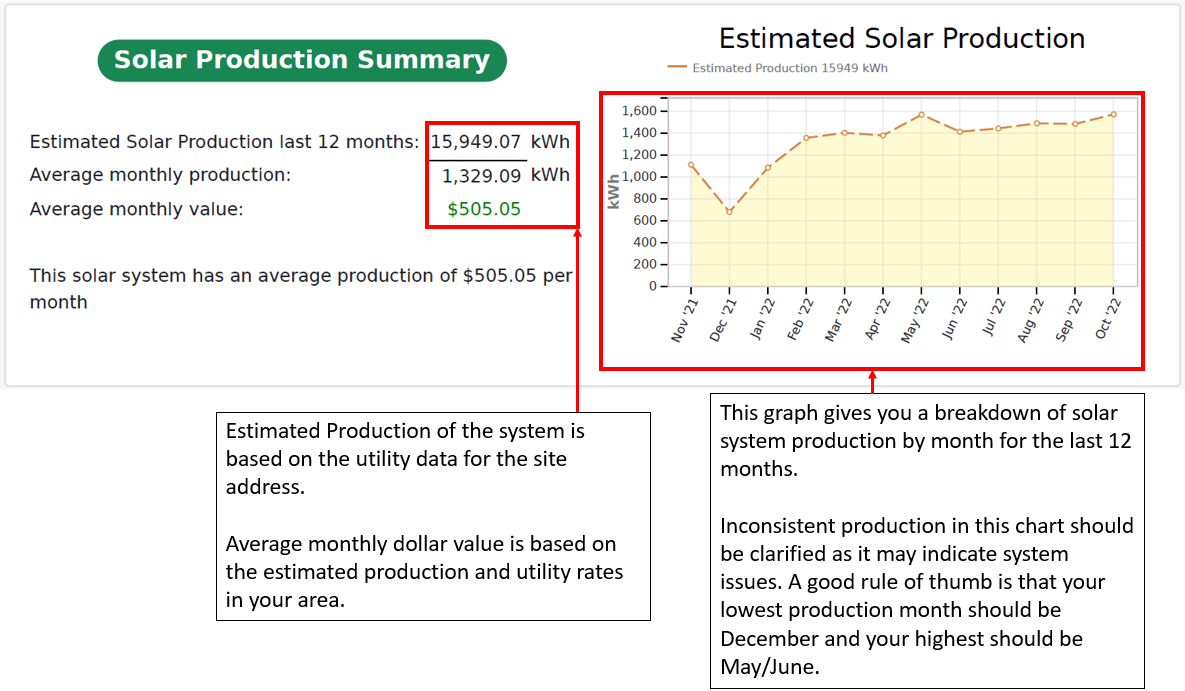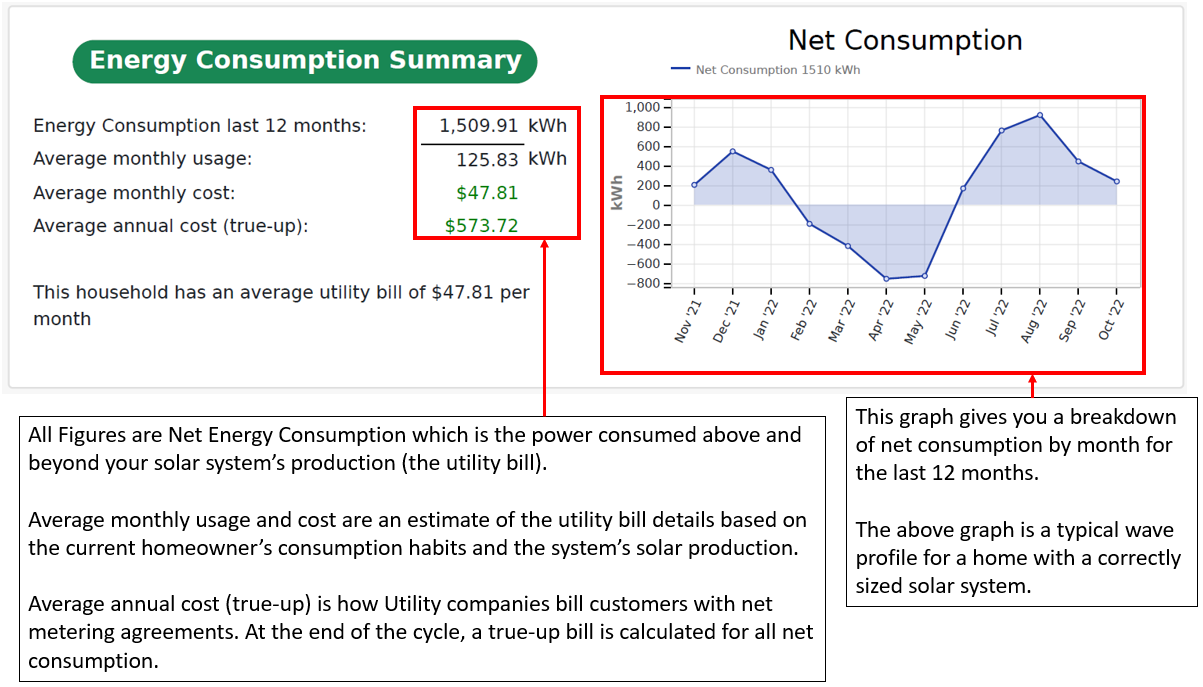 One Final Note: If the solar system in question is third party owned through a lease or power purchase agreement, the value of the produced power may vary depending on the contracted price of the lease or per kwh rate paid to the third party owner.
Inconsistencies / Troubleshooting
There are many examples of inconsistencies this report may identify, we will go through some of the common examples below.
0kWh Production
In a chart like the ones below, the estimated solar production line drops to 0kWh at some point in the chart. This indicates that their was 0 push to the grid in that month indicating a non-functioning system.
In all of these cases, your estimated solar production will be skewed based on the missing months of data since we will still average over the full trailing 12 months.
Below we see estimated solar production is 0 for November through January with positive values starting only in February. This could mean Solar was recently installed and operating only starting in February or it could mean the system was down until February for any reason.
If your chart has 0 production anywhere in the middle, it is indicative that the system was down and not pushing power to the grid during that month. In the example below, the system was down in July 2022.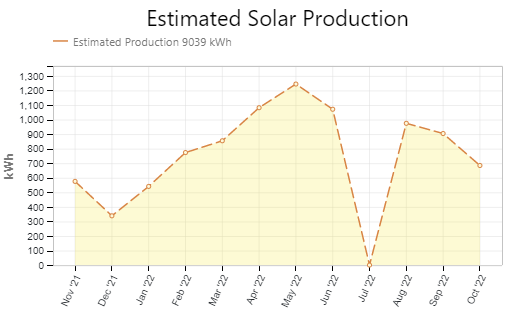 In the example below we see an extreme example of a system that was down for several months March through August 2022.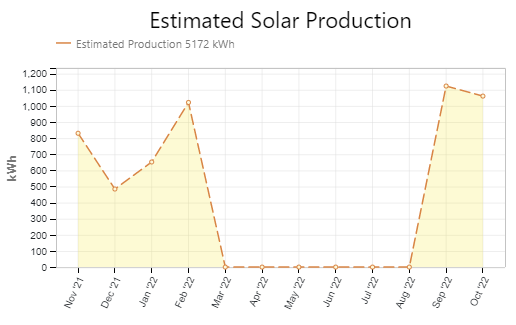 Data Gaps
Different from a drop in estimated production, this situation is when the utility does not provide data for a given time period.
In the unique situation below, data was only available from the utility for June and prior. This could be an electric meter issue, or a data issue with the utility. Please Contact Us if you see this issue so we can help troubleshoot.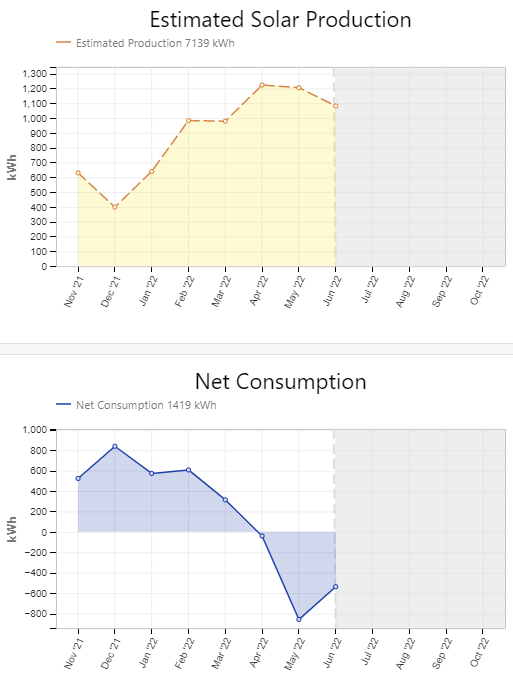 Similarly in the example below, no data was available prior to September. This could mean the customer recently changed their electric rate plan or changed their account structure. In this case, we may not be able to produce an adequate report. Please Contact Us if you see this issue so we can issue you a refund or resolve the issue.